Writers, Orhan Pamuk, Margaret Atwood and Salman Rushdie taking selfies, pre-iPhone with Pamuk's new camera. PEN World Voices, Cooper Union, New York City, 2007.
These video clips and pictures were taken at PEN World Voices, 2007, a literary festival started in 2005. Rushdie, along with translator Esther Allen, and former PEN executive director, Michael Roberts, created PEN World Voices as a response to the bevy of lies veiled under the Orwellian, "War on Terror", after the 9/11 attacks that led to the American war in Iraq. (Full disclosure: the filmmaker is married to Roberts). The festival still thrives today and has expanded from its New York City base to LA.
Writer, Salman Rushdie, answers a journalist's question (below) on his advice to the world about living under the fatwa that called for his death by Ayatollah Ruhollah Khomeini. The decree was made after his fifth novel, The Satanic Verses (1988), that has a fictitious dream sequence of the Prophet Mohammad. The supreme leader of Iran, and other extremists in the Islamic world, declared it blasphemy.
Rushdie's key takeaway to the journalist's question is to not live in fear. Whether an individual or a country, fear paralyzes. It makes us make bad decisions and bad choices, he says. We have to move on with our lives.
According to Robin Wright's New Yorker article, Ayatollah Khomeini never read the book.
On August 12, 2022, a man stabbed Rushdie, 75, after rushing onto the stage at an event in Chautauqua, New York. As a result of the attack he has lost the sight in one eye and has diminished use of one hand.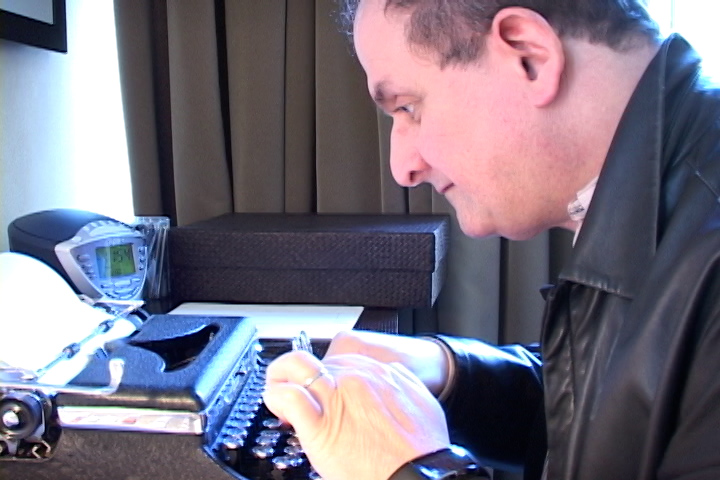 Rushdie's highly anticipated and much-lauded new novel, Victory City, is out this week. Check out New Yorker's David Remnick's first interview with the author after his assassination attempt. It's been quite the journey since this 2007 interview. Should he have kept a lower profile? He says, no. But he will be processing the psychological and physical impact of the assassination attempt for the rest of his life. In the New Yorker interview, he said he will write about it, but not yet.
Even when he is physically able, he will not travel as freely as he once did. He laughingly quoted John Updike as saying, "When you are young, you try to project wisdom. When you are old, you try to project energy".
We also highlight brief conversations of writers, Elif Shafak and the late Henning Mankell. Asked by writer, Azar Nafisi, on where Shafak is from, Shafak responds in a revelatory complex way. Mankell addresses the importance of culture and his penchant for chance meetings in the elevator. Writers Chris Albani, Zadie Smith, David Grossman and Ishmael Beah are featured on their keen, very brief thoughtful time capsules from 2007.
Finally, we highly recommend writer, Hanif Kureishi's (My Beautiful Launderette, Buddah of Suburbia) Twitter and free Substack account. He had a serious fall in Rome and as of this writing, reported to may never walk again. His writings, captured by the writer's son Carlo, provide a fascinating real-time meditation on the sliver of a line between life and death and what really matters in our hallucinatory lives.
Rushdie and Kureishi reportedly write to each other every day as they recover from their respective tragedies.